Meet the free logistics solution software
that will simplify your life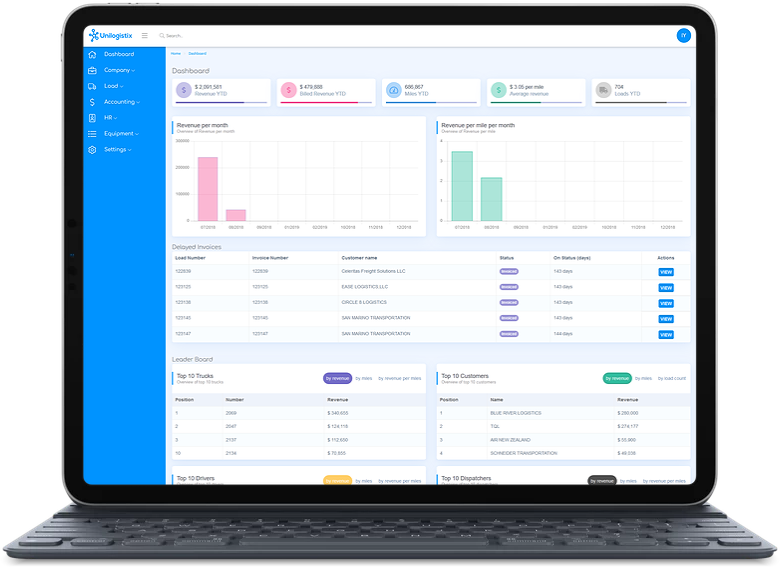 Combining 30 years of DOT trucking experience with technology.
We have designed the most intuitive Logistics Solution Software in compliance with the DOT and FMCSA regulations so you can spend less time in front of a screen and more time with your loved ones.
100% free
Unilogistix will always stay that way. You already have enough costs to take care of, logistics applications should not be one of them.
We grow with you
With new features every week, we will make sure to meet your needs, whether you have 1 or 1000 trucks.
ALL in ONE solution
Unilogistix offers everything from DOT to dispatch and even accounting.
24/7 access to your data
You always have access to your data no matter where you are. You can manage your company in your office or in the comfort of your pajamas. No installation needed. Just log in!
Save time
Our software offers a simple and effective way to process your logistics, so you spend less time in front of a screen and more time with family.
Total Compliance
You work hard to keep those wheels turning. Compliance and Safety audits should not be your biggest nightmare, Unilogistix has the tools to ensure you are compliant and it is free.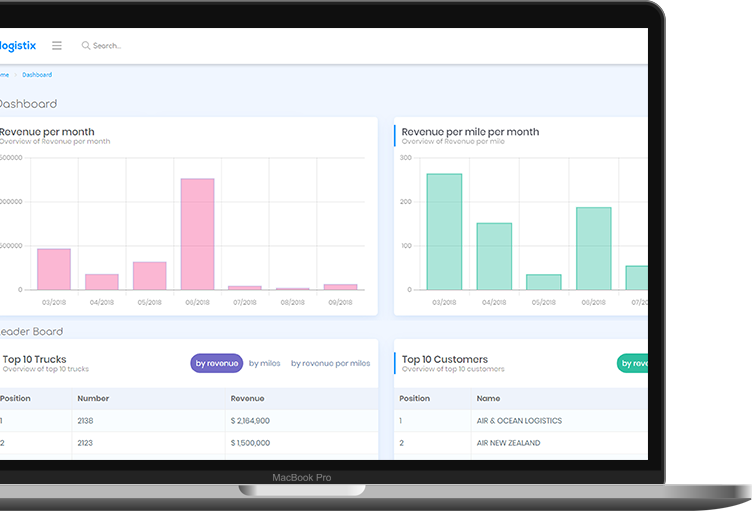 Powerful State of the Dashboard
Real time company heath info
Real time Load statistics, locations and delivery information
CRM tools for Customer Management
Accounting, easily connect it to your Quickbooks
All tools needed for hiring , managing employees, drivers DOT tools along with Driver qualification files.
Equipment management
Ready to get started?
It's 100% free.